If you want to earn business success, you have to put your heart and soul into it. Are you weary of being bombarded by this clichéd phrase all the time?
It is true that business success requires your undivided attention. But, no business in today's day and age can survive proficiently unless you pair it up with the right online productivity tools.
In the era of cloud computing and networking, business processes have become more streamlined. The new norm of working culture wants more individuals who are intellectually smart, efficiently productive and immensely adaptative in nature. After all, results exponentially matter and in order to generate proficient results, one must leverage the power of technology to beat the competitors at their own game.
Here are some of the most remarkable benefits of using online productivity tools in your business.
Online Productivity Tools Improve the Quality of Work
You want instant collaboration and the Internet has an action-pack solution available for you. If you are a digital business that relies greatly on social media marketing, there is a tool for you as well. Irrespective of what kind of market you belong to, one way or another, there are several tools available on the Internet that can allow you to improve the quality of work you deliver.
For instance, an online collaboration tool will allow you to track the statuses of people working on the same project as you. You can also schedule meetups, share information, make adjustments, and so much more, via a single platform; All thanks to the latest development in cloud technology and apps.
Online Productivity Tools Enable Employees to Work from Anywhere
If you have a good Internet connection, you can easily work from anywhere of your choice. With a bevy of online productivity tools at your disposal, you can easily choose the place you can comfortably work from. Whether your co-worker lives miles away from where your office is, you can easily collaborate with them on the same project through a single dashboard.
For instance, Google Docs and Spreadsheet enable you to work on a single document from multiple places. You get a separate Google Hangout Chat option so you can chat separately.
With Online Productivity Tools, All Your Data Stays in One Place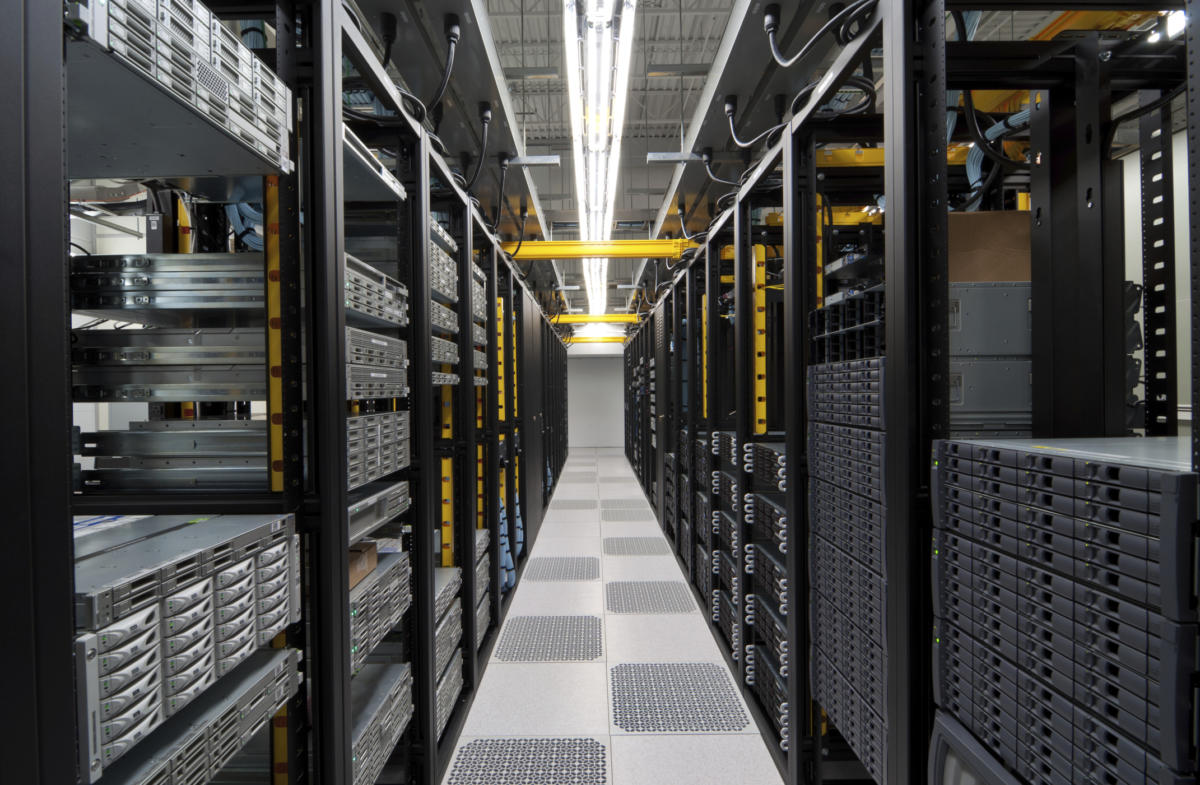 The greatest benefit of working with Online Productivity Tools is that they allow all team members to save their information on a single platform. Previously, if something was meant to be shared and if it was a small file, you would simply email it to your boss or the concerned department. If the file was large, you had to rely on a separate USB stick or storage media.
However, with online productivity tools, it becomes easier to trade information, as they offer you a single storage unit. You can store information, documents, files, images, presentations, sheets and much more in the zip format. All of these files are accessible by all the members they are shared with.
Gain Long-Term Sustainability by Tracking Your Progress
Nowadays, most online productivity tools offer the analytics feature, which allows you to track your overall progress, based on previous project submissions. It helps you to observe mistakes and identify problematic areas to improve your future projects. Furthermore, analytics data helps you eradicate small hurdles and enables you to make incremental changes gradually, so you can maximize your productivity.
For instance, Buffer enables us to share social media articles worldwide. You can schedule specific content pieces to be shared on the designated time slots. It also includes an Analytics option which let you track your progress and then make changes to your work processes accordingly.
Reporting Your Progress to Your Team Leader Becomes Easier
We all have worked in an organization, and we are well aware of the fact that managers set a score by proactive reporting. If we are failing to report on our performance and the tasks assigned to us, we are significantly failing at getting them recorded in our progress sheets. They greatly define how much closer we are to defining our goals. With online productivity tools, reporting on tasks become a whole lot easier.
For instance, TaskQue is a productivity enhancement tool that records your performance based on the number of tickets you have closed. Closing a ticket translates into completing a task, which is communicated to all the other members present on the ticket.
Last but Not the Least, It Helps You Keep Track of Everything
A good online productivity tool will always keep you on track of your schedule. Some tools offer a variety of tracking capabilities so you can see the evolution of your project from the time it lays its initial siege through to successful completion. By tracking changes in real-time, it has never been easier for someone to manage projects. Online productivity tools offer some great ways to effectively collaborate and keep track of everything you do.
Although the real flexibility in creativity and work comes from offline tools only; if you are working within an organization where you need to effectively collaborate with people on a regular basis, online productivity tools are your best resort. You can find an online productivity tool that can readily optimize your processes and generate some commendable results. Whether you want a steady and organized workflow on a project, send out a social media post, or connect with the people you are working with, an online productivity tool can help you achieve it.